WEBSITE, GOOGLE, FACEBOOK, LINKEDIN ADS
"The road to success is always under construction."

Lily Tomlin
Marketing campaigns are a series of planned, structured activities, where reaching your goal is most important. You can aim to increase sales, strenghten brand awareness, get more likes on facebook etc.
It is usually best to adjust the scope of your promotional activities to the goals that you would like to achieve. Choosing proper tools, realistic budget estimation for scaling your campaign are crucial factors to make promotion efficient. 
Promotion campaigns can be conducted through traditional channels such as: press, radio, tv, outdoor and indoor advertising. Online promo campaigns are getting increasingly valuable, this direction will only flourish and is a must nowadays. 
Reaching your goals, maximizing the effect of your actions needs  constant, deep analysis using proper tools, usually on many different levels, utilizing various communication options with your recipients.
ONLINE PROMOTION - WWW, GOOGLE, FACEBOOK, LINKEDIN ADS
Paid ad campaigns in online promotion are a powerful tool – they usually help achieving jump growth in the number of receivers of your products and/or services. Properly designed campaigns should make the budget involved directly turn into increase in sales.
Such campaigns are also a great option to get to know your clients, their preferences and behavior – knowledge is power and will only benefit your future actions. 
Using paid ad campaigns paired with a properly prepared website is a great opportunity to reach a sea of eager customers.
It is crucially important to navigate wisely – it is pretty easy to start going against the wind, where the effect achieved is not satisfying, especially considering the amount of money involved in a campaign.
Designing online campaigns using Google, social media channels such as Facebook, LinkedIN is a process of constant observation and optimization – to achieve best results campaigns should be monitored and modified accordingly.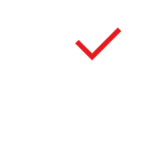 After analyzing your needs and goals to achieve you will get recommended actions to be taken, a clear budget estimate and a transparent fee for the service provided with no additional costs. 
All services are provided comprehensively – starting from concept analysis, through designing phase and implementation, up to reporting and summary of your campaigns. I work with best available solutions, I acquire knowledge directly from the source – based on numerous training sessions and materials provided by the creators of each individual tools used along the way.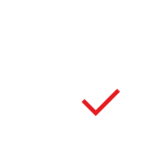 I optimize graphics to proper formats of individual channels and social media platforms (each one has over a dozen possible formats)