"A brand for a company is like reputation for a person. You earn reputation by trying to do hard things well."
Jeff Bezos
BRAND helps to convince your customer that the service you have provided is outstanding. It keeps people happy with your product and the experience of working with you. 
Brand is your hallmark. We build our image our whole life, professional branding is crucial to stand out of a crowd of mediocrity.
Corporate identity should be both simple and complex. It should also tell your story, be comprehensive to your business activities. 
I will design all you might need for YOUR BUSINESS to be considered professional from a visual point of view, the rest is up to YOU.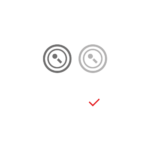 3 SERIES OF POTENTIAL MODIFICATIONS